Hulu is a digital media streaming service that offers excellent quality content as per the user's needs. Free Hulu account cookies are heaven for crazy TV addict guys like me.
Well, if you are a lover of TV, then Hulu is the perfect place where you should stay and have the experience of excellent quality content, whatever you like to watch.
Features of Hulu premium:
Live TV is available on Hulu.
Hulu allows you to create a maximum of 6 profiles as per your need.
Hulu allows you to access up to two devices at a time so that you won't miss your show even if you are not home.
Editors' Recommendations:
Hulu Premium Cookies September 29, 2022 [latest working]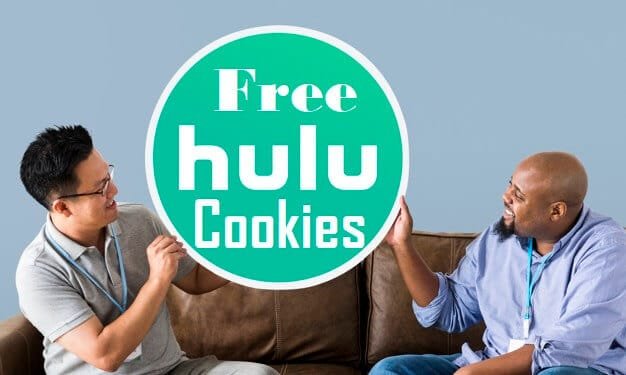 Now I am going to share Hulu Premium cookies directly here. You can use these accounts without any restrictions and share them with your friends and family.
Working Hulu Cookies #1 Hourly Updated
| | |
| --- | --- |
| Account Type | Premium |
| Status | Working |
| Last Update | September 29, 2022 |
| PLAN | Premium + Live Tv |
---
Working Hulu Cookies #2 Hourly Updated
| | |
| --- | --- |
| Account Type | Premium |
| Status | Working |
| Last Update | September 29, 2022 |
| PLAN | Premium + Live Tv |
---
What is Hulu? Let's know about it.
Well, as a media streaming giant, Hulu has a lot of things for you, including the seamless experience of watching tv, web series, movies, and much more you have ever experienced in your lifetime.
The service quality is so amazing that you can't help taking Hulu premium service again and again, and you will go deeper into it. Hulu offers live tv for you s that you won't miss your favorite live shows, i.e., reality shows, live news, etc.
Hulu has a giant collection of movies for you so that you can watch the film you like and have a fantastic experience watching it with Hulu.
Free Hulu Account Premium Cookies
Well, you have probably searched for a free Hulu premium account or Hulu cookie. you may have got some sites on the internet which offer you some Hulu premium account or cookie for the cost of clicking some ads or checking through some of their surveys.
BONUS
Guys, I have created our Telegram channel, where I update daily free Premium accounts with email and passwords.
So if you are interested in joining our group, Then join our telegram channel, and you will get accounts for free, You can also request any other premium account that you want.
Still, you have nothing except for those spamming pages after the long, long waiting period, and the worst thing is they have your email id and all the details you've given them, and you'll start receiving dozens of spamming emails every single day; but don't worry, my friend, you are on the right place buddy.
Editors' Recommendations:
we have Hulu premium cookie for you for free and guess what….we won't ask you to fill out some kinda form and give your valid email id and your details.
You don't have to visit any ads; neither you have to check on any survey links. You will have your Hulu premium cookie in our place for free, without clicking any advertisements or links.
How Do You Enable Cookies On Hulu?
Well, you will need an additional extension in your browser to add the Hulu premium cookie to your browser so that you can have the premium features available for you.
And you will be able to use the Hulu premium with the help of the "EditThisCookie" extension for the chrome browser. We will guide you to install the extension and use the extension.
Step 1: Open your google chrome browser and google with the name "EditThisCookie." or you can go to the link we have put on for you.
Step 2: This link redirects you to the chrome web store where you can see the download option available for downloading the extension named "EditThisCookie."Click on "Add to Chrome" located right upper side on the page.
This will download the extension to your chrome browser.
Step 3: Now, after some seconds, your chrome browser will show you a message that the extension is added to your browser and is ready to use.
Step 4: Once the extension is added to your chrome browser, it will be shown on the left side of the

URL bar

.
On Clicking on the icon, the extension

pop-up page

. You see the option to add a new cookie there.
Now copy a cookie provided on our site and paste it in the "

value

" field where it asks for value and writes hulu.com on the field name "

path

" click on submit.
How To Add Cookie On Firefox
Step 1: Open your Firefox browser and google for "Cookie Manager" by Rob W., Or you can follow the link we have put on for you below.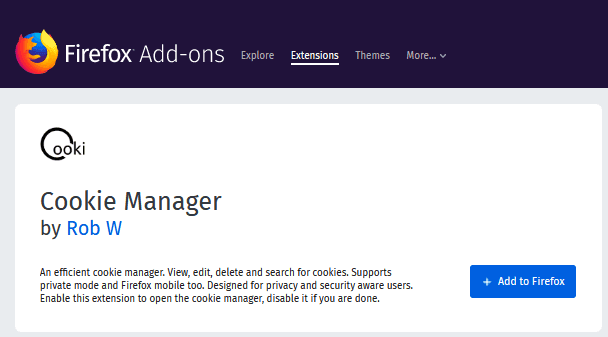 Taking the second step: Locate the "Add to firefox" button and click on it. This will download and add the extension to your firefox.
3rd step: Once the extension has been successfully added to the browser, it will display a message that it is ready to use.
Step 4: In the pop-up window that opens when you click the extension icon, you will find the fields to enter the cookies in.
Step 5: Paste the cookies provided on our site into the field where the value is requested, and paste hulu.com into the path field. Save.
You are now able to use the premium features of Hulu with the help of the cookie.
FAQ On Free Hulu Account Cookies
A lot of people have many questions about the Hulu account cookies. Therefore let us see a few frequently asked questions by the users regarding free Hulu account cookies.
FAQ #1: Do I need to Pay any Money For a trial period on Hulu.com?
Ans: No, to use a trial period, you need not pay any money. If you are interested in continuing your premium subscription for next month, then you have to pay otherwise cancel your subscription.
FAQ #2: How can I get a free Hulu account?
Ans: Well, the easiest way to get a free Hulu Plus account is by visiting here daily.
FAQ #3: Is the free trial account safe to use?
Ans: Yes, a free trial account is entirely safe to use and carries no risks at all.
FAQ #4: What happened when I log out with any accounts cookies?
Ans: Your IP is banned from accessing this website, and you can't be able to get cookies further.
Conclusion
I hope you access free Hulu account cookies and enjoy it. If you got working cookies, then please share this post on social media+your friends.
Any questions about free Hulu account cookies, then ask in the given comment box.
This article will help you to get a free Hulu account cookies without spending any money+regular updates. You need to follow the process we have mentioned for you in this article. Thanks!