Are you looking for Crunchyroll Premium Cookies? If yes, then you have come to the right place. Here you can get Crunchyroll pro cookies updated hourly.
I have shared Crunchyroll free cookies here. Last Updated on [datetoday]. You won't have to type the email id and password again and again to access the premium access.
We are sure you already know this website is a good place for anime lovers worldwide. This website provides a great way to watch your favorite animes via your chosen device. However, you will need a premium subscription to access the premium content.
There are several reasons to believe the site offers premium subscriptions at a reasonable price. The platform always provides the customer's priority service, so paid users can access premium content only.
The Crunchyroll Premium cookies will give you free access to an anime streaming service with over 1,000 titles and over 30,000 episodes. We also offer cookies for other premium accounts available on our website.
With the help of these Cookies, you can get Crunchyroll premium access for free. Follow the steps below and stay with us until the end to get free Crunchyroll cookies.
Free Crunchyroll Accounts – Working Accounts
You can now enjoy the unlimited premium of Crunchyroll by using the accounts I have posted in this article.
What is Crunchyroll? Let's check it out.
The Crunchyroll website is a top-rated platform for streaming anime videos and movies online. It is a leading online platform that is used by anime fans and collectors throughout the world. They also have a huge base of fans from all corners of the globe.
➤ Today's: Canva Pro Cookies – Hourly Updated [100% Working]
This website offers quality anime streaming on its platform, which is extremely popular among anime fans worldwide because it provides content from all genres.
On this site, you can watch your favorite videos, such as anime, manga, and other cool stuff you will love and enjoy watching to pass the time. Let us have a look at this excellent site now!
How to get Crunchyroll Premium Free cookies?
In this article, I will provide some helpful guidelines if you are a regular Crunchyroll user and don't have a Crunchyroll subscription. In that case, I strongly recommend you read this article because I will describe how people can get their Crunchyroll premium account cookies.
As everyone knows, Crunchyroll is a big name in anime. It is a top-rated online platform for streaming anime videos and movies, and it has a massive fanbase that spans the globe. Moreover, Crunchyroll is a huge name among all anime fans worldwide.
Now you will understand what I want to convince you of. I aim to provide free Crunchyroll Premium Cookies for people who can't afford the premium subscription. I want to help them to access Crunchyroll through cookies.
Crunchyroll Premium Plans and Pricing
Here is a list of Crunchyroll plans and prices for the current Premium subscription period. To purchase a premium plan, you can check the following table to see which available plans and prices.
Working Crunchyroll Premium Cookies [datetoday]
Here is the ultimate list of Crunchyroll Premium Cookies I brought for you. These are all valid Crunchyroll Premium account cookies that are updated hourly and are valid for your account on Crunchyroll Premium. I hope you find this to be useful to you.
Crunchyroll Premium Account Cookies #1
Crunchyroll Premium Account Cookies #2
Crunchyroll Premium Account Cookies #3
Crunchyroll Premium Account Cookies #4
Crunchyroll Premium Account Cookies #5
How To Use Premium Cookies To Get Access
Now we guys have 100% working Crunchyroll premium cookies grabbed from here, but you should know how to use them to access the premium account without email and password.
Let me guide you guys to successfully put these Premium cookies in your favorite browser to access premium. Follow me:
Open your browser; I recommend you use the Chrome browser. You will need to download an extension called "EditThisCookie" from the chrome web store or go to the link.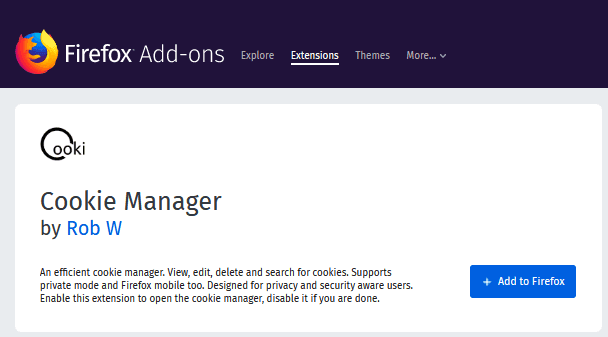 You will see an "add to chrome" button on this page. Just click it and wait for the extension to install in chrome.
After the successful installation of the extension, an icon will be shown in your browser beside your URL bar.
Now go to the website www.crunchyroll.com, click on the "EditThisCookie" icon, and click on the Import option.
After clicking on the import option, you will see a box where you have to paste the working Crunchyroll cookie.
After pasting, click on the save button and refresh the page. Now you'll see that you are logged in as a premium user on Crunchyroll without entering any email and password.
Hurray, you have Crunchyroll premium access now!!!
Disclaimer: All the premium cookies provided here is just for trial purpose only. We highly recommended you purchase your personal Crunchyroll account.
Recommended:
Faq on Crunchyroll premium cookie
Does the free Crunchyroll premium glitch still work?
The developer has fixed it, so the Free Crunchyroll premium glitch is no longer working.
Can you get Crunchyroll premium for free?
Yes, you can get Crunchyroll premium for free. Suppose you want free access to Crunchyroll premium. By creating a new account, you should sign up with a new account to test out Crunchyroll's 14-day trial offer.
Conclusion
I hope you enjoy free Crunchyroll Premium Cookies. If you are impressed with our work, please share this post on social media and with your friends. If cookies don't work or you have questions about Crunchyroll premium account cookies, please post a comment.
This post will find all the information you need about Crunchyroll cookies premium. One of the main goals of this post is to provide you with new and updated working Crunchyroll premium cookies every day. Also, be sure to subscribe to this blog for regular updates.