Would you like to delete your Roblox account? If so, for what reason? Would you like to give up Roblox games, or would you like to get a new Roblox account?
Although there are many reasons for the problem, a solution is available. If you would like to know how to delete your Roblox account, then there are a few simple steps you can follow.
This article aims to provide you with the easiest and quickest solution to delete your Roblox account without difficulty.
Playing Roblox games or creating your own is easy with this popular online platform. But, indeed, the game isn't for everyone. If you love Roblox, you can play it for years to come. If you do not love Roblox, you can remove it after a few days when your interest wanes.
Creating a new Roblox account may seem straightforward, but deleting the same account later isn't quite simple. The platform is simple, but removing your data requires a special request.
You must be able to resolve how to delete your Roblox account if you are searching for a solution. In this article, you will learn how to delete Roblox accounts in simple steps.
How do you delete the Roblox account?
All the associated data will be deleted if you delete your Roblox account. You cannot recover a Roblox account after it has been deleted permanently.
There is no reliable option for deleting your Roblox account in Settings. If you want your account removed from the game's database, you can submit a support request to the team behind the game. Please follow the steps provided below to request the deletion of your account.
Visit the support page by logging into your Roblox account.
Complete all fields under "Contact Information."
Under the "Issue Details" section, choose "Data Privacy Requests" from the "Type of Help" drop-down menu. Once you have done this, select "Right to be Forgotten (RTBF)."
If you type "delete account" in the Description box, your account will be deleted. (See screenshot above.)
Following this action, Roblox will contact you by email to confirm the deletion request. You should be aware that deleted accounts cannot usually be retrieved later.
Let me know if you have any questions or if there is anything else to add in the comments section below.
FREE Roblox Accounts By Trytechnical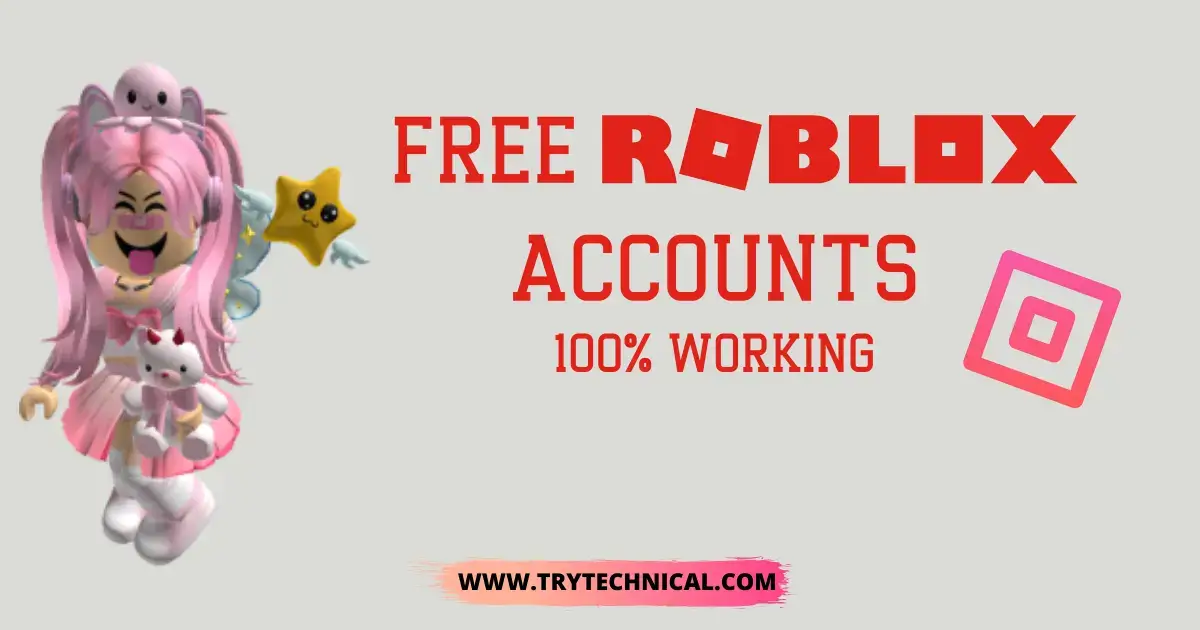 Using the given link, everyone can obtain a free Roblox account. Simply click the link and get a free Robux account.
How to Delete Your Roblox App on Mobile Devices
In case you have decided to delete your Roblox app on mobile devices, then you should follow the steps given below:
Please open the Google Play Store application.
Then select My apps & games from the menu.
Select Roblox from your Apps list, and then tap it.
Click Uninstall.
You can delete your Roblox application from your mobile device using this method.
There are a few steps you can take if you want to remove Roblox from your iOS device:
Hold down the app for a few seconds.
Then click Remove App.
Once you have completed this step, tap Delete App to remove the app.
How to remove credit card from Roblox account
You can remove your credit card from your Roblox account by following the steps below:
Please sign in to your Roblox account.
To disable auto-renewal, then confirm you want to cancel.
You must click the "cancel renewal" button on this page.
A new dialogue box will open, in which you should select "cancel subscription" to complete the cancellation process.
There will then be a final box that says "success."
This indicates the cancellation of your subscription.
No further charges will be made.
This means that until the current monthly billing cycle ends, you will still have access to your Roblox account.
Your service will end on the date specified during the cancellation process.
That is how you can remove your credit card from your Roblox account. You will be able to apply for it once you learn how to remove a credit card, which is equivalent to canceling a subscription using your credit card.
FAQ On Delete Your Roblox
What is the best way to permanently delete my Roblox account?
Ans: Please use the Roblox online support form to request the deletion of your account. Please get in touch with Roblox customer support at [email protected] to request your account be deleted. If you wish to delete your account, please contact Roblox customer service at 888-858-2569.
How do you delete someone's Roblox account?
Ans: Please note that if you wish to delete your ROBLOX account, contact ROBLOX customer service by telephone or email.
Contact ROBLOX customer service at [email protected].
By calling 888-858-BLOX, you can reach ROBLOX customer service.
How to get your account deleted on Roblox?
Ans: If you would like to request the deletion of your account, please use the Roblox support form. If you wish your Roblox account to be deleted, please contact our support staff at [email protected]. or follow the above steps.
Conclusion
This article explains how to delete a Roblox account. Hopefully, you understand the steps that have been described above.
The user can't delete their account. To resolve your issue, you should contact the Roblox support team.
Contacting the Roblox support team is the best way to delete your account. The following information discusses three possible ways to contact Roblox support.
To contact them, you need to use any of the contact options listed above and explain your problem. If you request that your Roblox account be deleted, they will contact you as soon as possible.